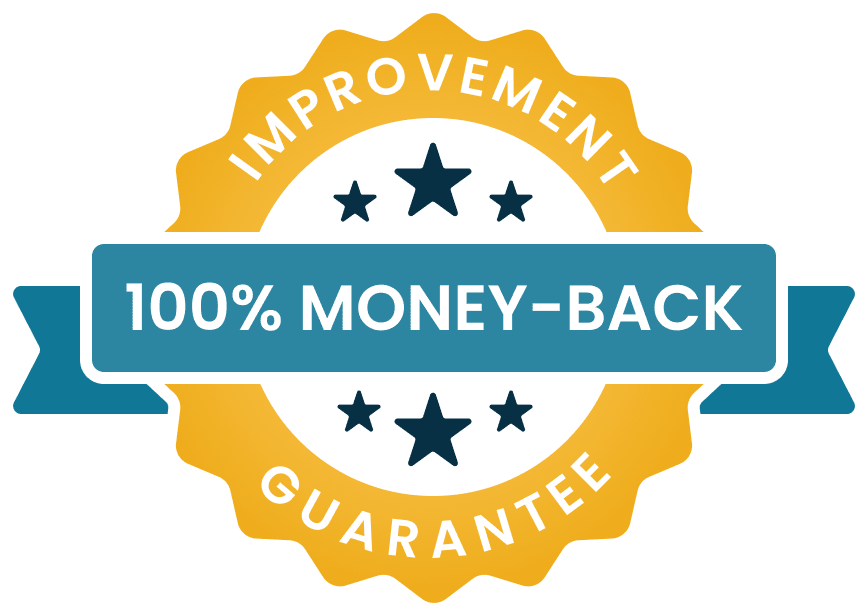 The Best Guarantees in the Industry
Empower Your Child's College Future with a Guaranteed 200 Point SAT Boost, 4 Point ACT Increase, or $10,000 in Scholarships with Prep Expert Courses.
Alexis Hilts
Miss Nevada 2018
After taking Prep Expert, my SAT score improved 300 points and I got a full tuition scholarship offer to the University of San Diego worth over $100,000! I highly recommend Prep Expert!
Julia Espero
Accepted to Stanford
I improved my SAT score 390 points, much higher than I expected; raising my SAT score through your program made a world of difference. I was accepted Stanford!
Ami Vaughn
Parent of 2 High School Students
After both my son and daughter took Prep Expert SAT courses, my son improved 260 points and my daughter 340 points, and both got full ride scholarships worth $500,000!
If you want to get scholarships, if you want to get financial aid, if you want to reduce your cost of college, Prep Expert is the only way to go! Take classes online.
Mark Cuban
Billionaire & Shark Tank TV Star
From The Desk Of Dr. Shaan Patel
Dear Parent,
From growing up in my family's budget Las Vegas motel to attending the worst public school district in the nation — where 40% of students dropped out — the odds were against me. The first time I took the SAT, I only scored around average.
I then invested hundreds of hours studying and, more importantly, teaching myself how to ace the exam. Out of the 50+ million people who have taken the SAT, I am one of approximately 10,000 (0.02% of all high school students) who has achieved a perfect SAT score.
My perfect SAT score changed my life! I was admitted into prestigious universities, received a half-million dollars in scholarship offers, and even shook hands with the President. I did not have to pay a dime for tuition, housing, books, food, or any other college-related expenses.
After accomplishing this myself, I started Prep Expert to help other students change their lives by changing their test scores. Our top 1% team of expert instructors teach students the same methods I used to raise my own SAT score from average to perfect. Our students have seen amazing results — improving their SAT score as much as 1,000+ points and ACT scores as much as 10+ points. And it doesn't matter if your child is currently scoring below average or in the top 1% of all test-takers – we can help them.
I pitched Prep Expert a few years ago on ABC's Shark Tank and made an investment deal with billionaire Mark Cuban, which has led us to becoming one of the fastest-growing test prep companies in the world. After helping 100,000+ students around the world get into elite universities and win over $100 million in scholarships, I'm confident we can improve your child's future too.
If you're reading this, I invite you to attend my next free webinar on the 10 Secrets To Raise SAT/ACT Scores & Earn 6-Figure Scholarships To Top Colleges. I created it for parents just like you, who want the best for their child. Registering is free and I promise to provide as much value as I can when you attend.
Dr. Shaan Patel, MD MBA
Prep Expert CEO & Founder
AS SEEN ON Shark Tank
Since appearing on Shark Tank, Prep Expert has become one of the world's fastest growing educational companies. And we're just getting started!
10 Secrets To Raise Your Child's SAT/ACT Score & Go To A Top College
Perfect Scorer Dr. Shaan Patel Reveals How To Help Your Child Get A Perfect SAT or ACT Score!​​​​​​​
30% OFF

With Code

president30
THE TRUTH
ABOUT TEST-OPTIONAL COLLEGES
Watch This Shocking 2-Minute Video!
Preparation Beyond Exams
Our test-taking strategies have been proven to work. Here's what we've helped our students accomplish:
200+
SAT Score Improvement Guarantee
100,000+
Students Improved SAT & ACT Scores
$100,000,000+
College Scholarships Earned
Should Your Child Take The SAT or ACT?
Take this FREE 60-Second Quiz to find out which college entrance exam your student should take to receive admission to top universities and earn six-figure scholarships!
Meet Your Instructors
Every Prep Expert instructor has a perfect score or has scored in the Top 1% on the test that they teach.
"Pacing was great, my instructor was Daniel Lee and my score improved by so much because of his attitude towards teaching. He made sure we understood topics and made many jokes in order to lighten the mood when we got tired. Amazing experience!"
"As an instructor Daniel Lee was extremely helpful, he made the class easy to learn and fun. While school can be treacherous at times this class was never boring and helped me tremendously. I would recommend this to anyone"
"The instructor Daniel Lee is a great instructor he makes sure to include fun quotes and things to do while you are still studying for the SAT. He's a very good instructor in general."
"I really enjoyed using prep expert. I had Harsh Patel as my teacher and he was amazing. He kept the class enjoyable while teaching, and made it an easy 6 weeks."
"Prep Expert has greatly increased my confidence in my test taking skills. Harsh was a great instructor and really cared about the people he was teaching and he made it very enjoyable."
Find the Best Course for Your Child
Prep Expert SAT & ACT courses are offered in every format and start at just $16 per hour. See how our courses compare below.
Recommended For
Format
Instructor
Guarantee
Hours
Price
Price Per Hour
6-Week Flagship
SAT Courses ACT Courses
Complete SAT & ACT prep for students looking for maximum score improvement.
Live Online
Top 1% Instructor
200-Point Score Improvement Guarantee℠
72
$1199
$16/hour
7-Week Founder Course
SAT Courses
Complete SAT & ACT prep for students looking for maximum score improvement.
Live Online
Prep Expert Founder Dr. Shaan Patel
200-Point Score Improvement Guarantee℠
80
$2999
$37/hour
8-Week Capstone
SAT Courses ACT Courses
For students aiming for perfect and 99th percentile SAT or ACT scores.
Live Online
Top 1% Instructor
200-Point Score Improvement Guarantee℠
85
$1699
$20/hour
Self-Paced Course
SAT Courses ACT Courses
Video SAT & ACT prep for students who need flexibility to prep on their own schedule.
On Demand Video
Varies
Varies
Varies
Varies
Varies
Weekend Review
SAT Courses ACT Courses
Weekend SAT & ACT prep for students who want to review everything the weekend before test day.
Live Online
Top 1% Instructor
12
$699
$58/hour
College & Scholarships Free Class
10 Secrets To Get Your Child Into Their Dream College With Scholarships